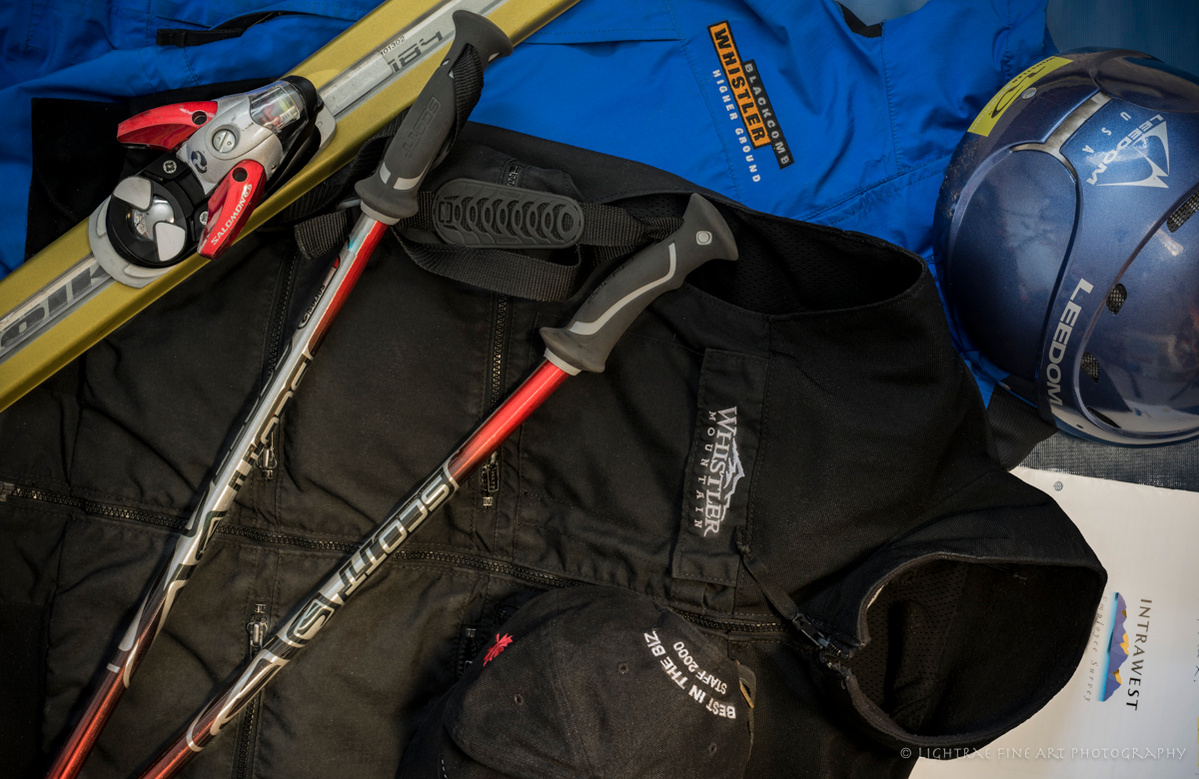 I was four years at Intrawest and WhistlerBlackcomb before making a major career move that was devastating to both myself and my family. How so you say! I was heading up Organization Development at Whistler/Blackcomb and working extensively with their parent company Intrawest, with their other Strategic Business Units across North America when a western Canadian leading brand in another "sexy" business sector came knocking on my door. I'd been "head-hunted" before but this time was to be different. I had "red flags" in my gut with the leadership of the company but my heart was out in front of my head on this one.
I was feeling guilty being away from the kids so much, and my wife who had a very successful career of her own that took her on the road frequently across North America was struggling with my absence. We had full time live-in nannies from the Philippines but as any parent knows, they don't replace mom and dad with the kids. It was never what I wanted, I'd have preferred one of us stay home but life isn't a straight line and hindsight is 20/20.
So I took the position of Vice President of Human Resources (I had my Canadian Human Resources Professional licence) position that allowed me to be home for the family, and that offered the exciting opportunity to build a national brand. Boy, was I wrong! The work was nothing what I imagined and the leadership let's just say was suspect.
I loved my work, my team, the people, and the company at both Whistler/Blackcomb and Intrawest. I was doing exactly what I loved to do in an environment that was magic. The work was challenging, rewarding, and fun! What more could anyone ask for in a career? The family had year-round passes at Whistler/Blackcomb (the family loved the all season resort) and 50% off any resort property in their stable, 30% off all merchandise in their retail establishments, and food and beverage establishments, which included: Club Intrawest, 32 golf resorts, 15 ski resorts, Zihautanejo in Mexico. You get the picture!
I was leading Strategic Planning at many of their mountain resort properties and Intrawest Retail Strategic Business Unit (SBU)-151 stores, for Intrawest Rez Rez SBU (world-wide reservation), Intrawest Supply Chain SBU, Intrawest Adventure Leadership program, Intrawest Human Resources SBU, and Role Clarity for Intrawest Playground SBU (real estate company selling the resort properties), and was farmed out leading the facilitation of important meetings ie. Intrawest, and Abercrombie and Kent merger discussions in Chicago. I was making a difference and super stoked about the work I was doing both at Whistler/Blackcomb and within the Intrawest family.
Within WhistlerBlackcomb I had started as a "One Man Band" heading up Training and Development but I went there with much bigger plans for the organization. I knew they could use my skills and knowledge, and so I gradually introduced into my day-to-day life after building a Corporate University that consisted of 30 courses: leading Planning and Problem-solving meetings, working as a mediator resolving Employee Conflict (first accredited mediator in western Canada from the Justice Institute of British Columbia), leading Branding meetings, leading Strategic Planning and Operational Planning meetings, executive turn-around (helping senior leaders in jeopardy of losing their jobs), conducting Leadership Development research and best practices, and all the while building and developing a resourceful team of Organization Development/Human Resources professionals attached specifically to all our divisions at Whistler/Blackcomb. My Organization Development team members were 51% paid out of my budget and 49% out of their divisional budgets. In affect they reported to two people, myself and the Director of the Divisions. This made sure we were a results-oriented and not an activity-based team of OD/HR practitioners. "Think of yourselves as the VP of OD/HR for your division" ie. Food and Beverage Division consisted of 850 employees and multiple establishments on the mountain and in the Resort Municipality of Whistler.
End of story, we mutually parted ways at the company I was head-hunted by after six months, and I was out of work and getting older in life, and therefore less employable in the eyes of many. And for me, equally important not in a company or business I loved, and who had earned my loyalty. The moral of the story is six fold:
1. listen to your gut
2. life is about balance so balance your heart and head
3. don't let the ties of family necessarily dictate your "big" decisions in life
4. seek a business mentor, you're never too old to learn from someone else
5. don't be afraid to confide in leadership in the organization you're thinking of leaving (if you have mutual respect and admiration)
6. take the time to work through your Personal Strategy and carry your Personal Mission Statement, Core Values, Core Principles, and Vision Statement with you wherever you go and for god sake "use them."