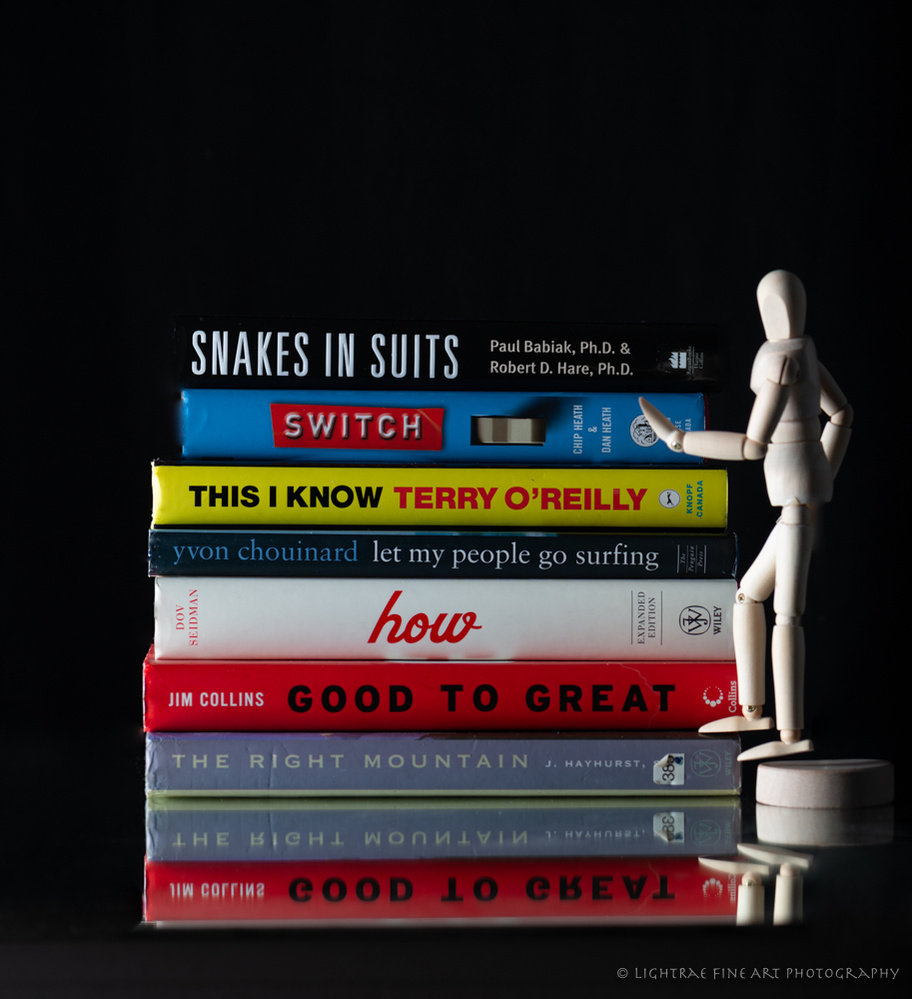 Meaning and Purpose #3
Challenging oneself to change one's career after 18 years is never easy, especially when I had all the career security one could ask for in the public education system. Simply, it was time if not the best timing in the world for a career change. I had done so many different things in the system and with a radical change in leadership personnel that would eventually prove me morally right (and in the courts) I couldn't wait any longer; it was now or never.
I joined a consulting firm that specialized in organizational dispute resolution, strategic planning, high performing teams, leadership development, and organizational culture shifts. I had formal education in some areas, but I knew I had a steep hill to climb before I became competent in all these disciplines. At the time I joined the firm as one of four senior partners and my introduction to the corporate world began. Our most senior partner was an acknowledged expert in strategic planning and behavioural sciences who mentored the three of us in his world. Being innately curious and a lifelong learner I took it upon myself to get more training in all the disciplines over the years. When I finally left the consulting firm to join the Intrawest family during its heydays, I had captured a wealth of knowledge and experience.
I learned and got certified in Competency-based models, had facilitated many strategic planning meetings for various businesses across the corporate and public sectors, carried out harassment investigations, taken deep dives into assessing organizational culture, conducted innumerable high performing team workshops and assessments, and researched and conducted organizational leadership reviews for many different organizations.
I loved the variety of work and at times the travel but not the time away from home with a young family. I was often on an airplane, and I remember passing my wife in the airport as she was flying out and I was arriving from a business meeting. It was hectic to say the least and without a live-in nanny we could not have kept our careers afloat.
Seven years and many airmiles later I was ready for something new. As fate would have it, an opportunity opened with Intrawest and Whistler/Blackcomb and I took it. Little did I know I would be traveling again across North America, working at their multiple resort properties just not as frequently as before. I loved my time at Intrawest and Whistler/Blackcomb during its heyday, and proud to say it was a Canadian company leading the world in destination resort development and operations.
The job as a consultant is a precarious one, there is zero job security. It often involves spending days and sometimes weeks writing Requests for Proposals only to see your proposal come in second place to a fellow competitor and zero dollars for all your time and hard work. The job demands that you be adaptable and flexible, and sometimes it can challenge your value system. Case in point, one of Canada's largest and oldest companies hired me to conduct a comprehensive assessment of one of their major divisions. After I had been on the ground for five days away from home, I spent many days writing my findings only to have the "top brass" unhappy with my findings. They asked me to either delete parts of and/or change what I had written. I refused to accommodate them and thus, I never got any future work from them again.
I worked with so many different people from the front line right up to the Chief Executive Officer, and Board members. It required one to be able to communicate effectively across the organizational crossroads. It was a great learning curve for me, and I welcomed the situations I was placed in. One of the most difficult was dealing with a nationally televised conflict that had gone on for many years and being the mediator in the middle of it. I had come a long way from that kid in rural Quebec where life was simple and carefree.
I'd like to think I made a difference in people's lives and knocked a few heads that opened them up to new ideas, different ways of doing things, HOW is just as important as WHAT, and they understand that an organization's Core Purpose, Core Values, and Guiding Principles are tools to be used when one plans, makes decisions, problem-solves, and not just some nice words behind the receptionist as a client is greeted.
Last but not least, a Vision is NOT a Mission and vice versa. How many times have I seen these confused and how many times have I seen Core Values embedded with multiple values. Talk about confusion for your employees and customers!

Being a consultant means accepting you're circle of influence is limited. When you see all your hard work 'all for not', that can sometimes make you question your self worth and the integrity with those of whom you have partnered. As a consultant you are really not working for yourself, you are always working for someone else and your time is not always your own to structure. Consultants have a tough job but it can be very rewarding on many fronts. Just recognize like any venture it's not always what it appears to be from the outside looking in.